Best Cape Town Electrician for 2023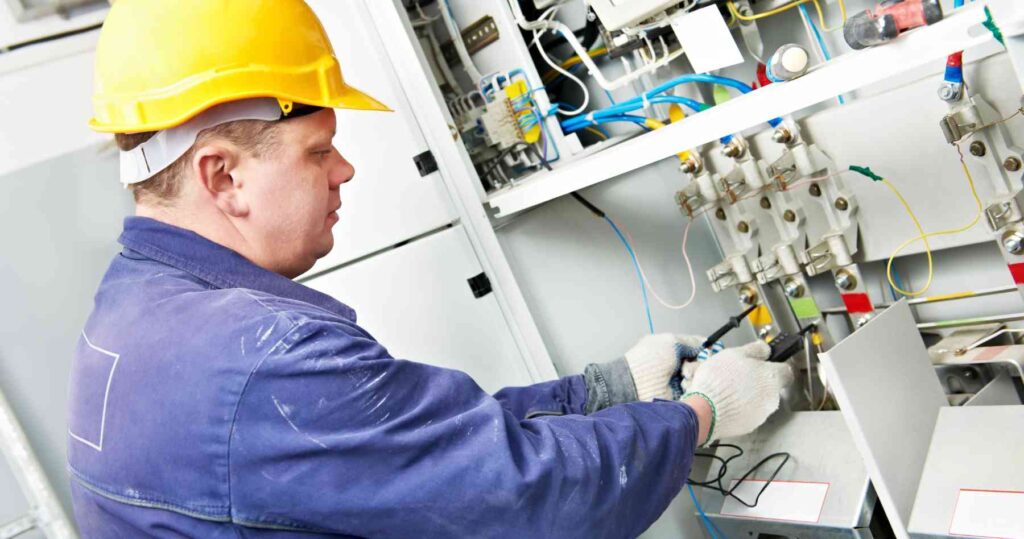 Looking for the best Cape Town electrician for 2023?
If you are looking for the best Cape Town electrician or electricians near me, electrician Table View, electrician near plumstead, cape town look no further. We have been servicing the area for countless years, and our team of highly skilled electricians is second to none.
We pride ourselves on our customer service, and we always go above and beyond to make sure that our clients are 100% satisfied with our work.
So if you need an electrician in Cape Town, give us a call today!
What are the qualifications of a good electrician?
A good electrician is someone who is qualified and has the necessary equipment to safely install or repair electrical systems. Electricians are responsible for making sure that the electrical installations they work on meet government safety regulations. In order to do their job effectively, electricians need to have a good understanding of wiring, electrical fixtures, lights, switches, outlets, and other elements of electrical systems.
What is the list of services that an electrician can provide?
Electricians typically provide services such as wiring, electrical fixtures, and lighting. They also install systems and measure voltage and amperage.
Electrogem Authorized Master Cape Town Electricians
Highly Skilled Electrical Services Across All Sectors
We offer a wide range of services, including certificate of compliance (COC) testing and inspections, hazardous location installations, and fire pump system installations.
Electrogem Electricians Cape Town…
Hazardous Electrical Installations
Electrical installations and wiring can be hazardous, and special precautions must be taken during installation to avoid injury or death. Hazardous Electrical Installations indicate an installation in a high-risk area. Electrical equipment and wiring should be installed carefully to avoid injury or death. Electrical installations need to be inspected for hazards such as high voltage, wet or damp surfaces, and other potential dangers. Electrical installations should be carefully planned and executed to avoid injury or death.
Residential Electrical Installations
Electrogem handles residential electrical installations, and commercial electrical installations, and can also help plan new installations for commercial buildings.
Commercial Electrical Installations
Commercial electrical installations offer a number of benefits, including safety inspections and repairs, as well as new installation planning.
Solar Equipment & Installations
Solar installations from Electrogem Electricians Cape Town include solar panels, inverters, and electrical equipment. They can be designed and configured to match the needs of the customer. Main distribution board problems can be fixed with a proper installation. Earth leakage systems can be fixed with proper installation techniques. Fault finding on installations is possible with experienced electricians. Low-voltage lighting installations (downlighters, etc.) can also be handled by experienced electricians.
Electricians Cape Town - PV Installations "We Have The Experience"...
Main Electrical Services
Electrogem offers a range of electrical services, including installation, maintenance, and certification. These services are necessary in order to ensure that electrical installations are up to code and safe.
Other Electrical Services
Electrogem offers a variety of electrical services, including installation, maintenance, and certification. They also offer Hazardous location services, which include the installation of electrical systems in hazardous locations.
Enjoy The Peace Of Mind And Safety Of A MASTER Electrician…
When it comes to electrical installations, safety is a top priority. A master electrician can help you design a safe installation by taking into account all the different factors involved. This will ensure a safe and cost-effective installation.
Why we pride ourselves as one of the best Cape Town electricians
We pride ourselves as one of the best Cape Town electricians. We are a professional electrician company that specializes in electrical installations and repairs. Our team of skilled electricians have been in the industry for many countless years and we are always up to date with all the latest technology to ensure you get the best service possible. Here at Electrogem Electricians you receive the best at the most affordable cost. Whether you are looking for an electrician in Cape Town, Electrogem Electricians are always on hand to provide you with excellent service. We offer affordable and reliable quotes, there are no obligation to our clients and everything can be done quickly and easily through our website.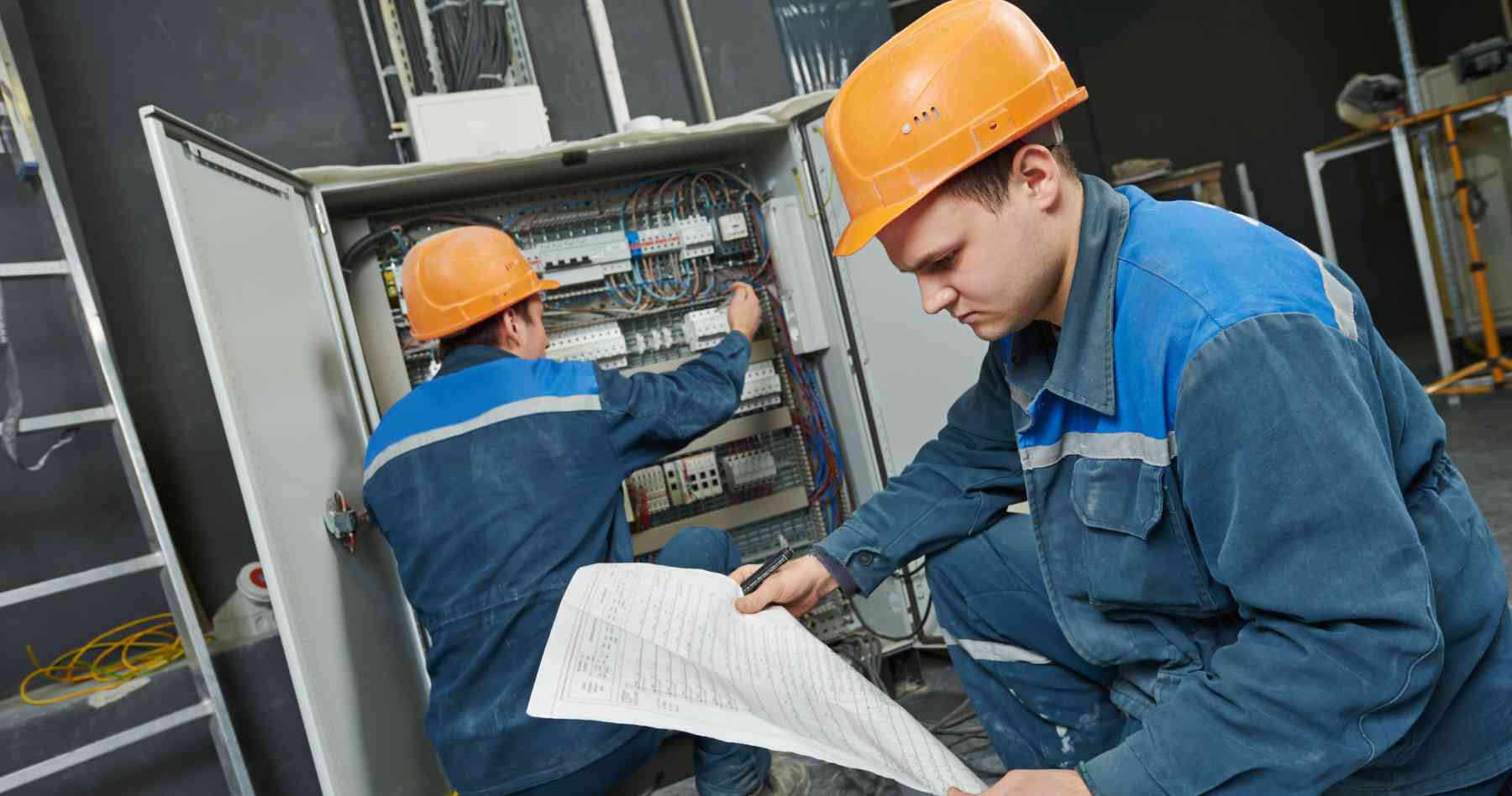 Hear from our customers...
Vanessa Johnson
2021-05-27
Great guys, always helpful and friendly. Have used their services for many years, always been satisfied with their service and pricing. Highly recommended!
I'm really glad to have found Electrogem. Garth and Devin were professional, good-humoured, and worked neatly and hard - not even breaking for lunch. I really appreciated the jargon-free explanations of what was needed, and the great suggestions that I wouldn't have thought of (like replacing the old fluorescents in our stair lights with LEDs). They covered a large amount of work in a few hours and I found their pricing reasonable for the value.
Reggie Pfeiffer
2020-07-20
Great friendly professional service. Layne and Garth didn't think twice about going the extra mile and making sure my problems were attended to.
I recently needed an Electrical Compliance Certificate for my property. A "highly recommended" company did an inspection and politely presented me with a "highly inflated" quote for remediation work. I was then referred to Electrogem. Layne Manly from Electrogem responded to my plea for help. Within a few days; Layne and his crew undertook a new inspection, completed the necessary remediation work and issued the necessary compliance certificate. The bill (including the new inspection fee) from Electrogem was substantially lower than the original quote. They are extremely professional, highly responsive and incredibly reliable. You will never go wrong by calling on Electrogem.
Electrogem have just installed a full solar PV system (panels, inverter, batteries) at my home. I found them to be very professional and the workmanship to be of the highest standard. Layne Manley is knowledgeable and approachable, and his staff (Garth and Michael) were meticulous in performing the installation. I can unreservedly recommend Electrogem .
When you have an electrical emergency it is great to know an electrician like Layne, as an estate agent it's important that we have a reliable support team, tx guys
Thank you Layne and team, great job, fast, clean and efficient. Highly recommended
FAQs
What are the services of the best Cape Town electrician for 2023?
The best Cape Town electrician for 2023 offers a wide range of services, including electrical, plumbing, painting, carpentry, and landscaping. They are experienced in building homes across the Western Cape and can provide new electrical installation, maintenance, and repair, as well as certifications and repairs for existing installations. Solar power and battery backup are also among the services offered by the best electrician for Cape Town in 2023.
Find the best Cape Town electrician for 2023
When it comes to finding a reliable and skilled electrician, there is no one-size-fits-all solution. To find the best electricians in cape town for your needs, you need to do your research. In this guide, we outline the steps you need to take in order to find a qualified electrician who can help you with all of your electrical needs. From residential installations to other services, our comprehensive list of recommended electricians will fit any budget and meet your specific needs.
24 hour electricians in cape town
In the event of an emergency, it is always best to have an electrician on call. However, with so much demand for these professionals, it can be difficult to find one when you need them. This is where 24/7 electricians in Cape Town come in handy. 24/7 electricians in Cape Town are always on standby and can work around your schedule, regardless of the time. They are always ready to perform their services at a moment's notice, ensuring that you have access to the best possible professionals for every situation.