It is essential to install electric fences and security system.
New Zealand's first use for electrified fencing was to contain and move farm animals. The Security Industry later improved upon this technology by creating a multi-strand wire system that was attached to insulators and powered with an energizer to produce intermittent electronic pulses through it. It can deliver up to 10,000 volts of shock when touched. This can send criminals on their way.
South Africa's Residential Homes: Electric Fencing
Did you know that? Did you know that not all wires in an electric fence are "live". They alternate between earth and live, which is crucial to ensure the fence does not cause an electric shock. It also detects the lifting and tampering with wires.
South Africa: Electric fence installation
Although electric fencing is considered to be the best security feature for residential property security systems, most South Africans consider it a necessity. It's your first line defense against burglary and house invasion. It protects your family and property 24/7.
A trained professional should install and maintain electric fencing
While many claim that installing an electric fence is easy, it could cost you more than just a prop. To ensure effective operation, homeowners should make sure that proper installation is done and that any damage to the fence is repaired by professionals. To ensure that false alarms don't set off and the fence functions properly, homeowners will need to shut off their energizers and trim any branches or foliage touching it.
An electric fence can easily be attached to any fence or wall
An electric fence can be mounted on any wall or palisade fencing, provided it is structurally sound enough to allow for bracket mounting. You will need permission from your neighbor to install electric fencing between your properties. While most people focus their attention on the visible components of an electric fencing system, there are many other necessary and optional parts that are also part of it. If any of these aren't installed properly or damaged, it can render your fence useless.
Electric fences, DETER, and DETECT
It is an effective method of deterring potential intruders and is widely used. An alarm is connected to the fence, which will sound when it is breached. This is an additional security feature.
This system can sometimes replace security guards who need to watch your property. It has been proven very effective. These systems can also be scaled to suit the needs of homeowners and business owners in South Africa.
Electric fencing components
The wiring and wall top brackets are the obvious components of an electric fencing. These black or white poles have little round eyes that keep your wires in position. But equally important is the energizer, which converts electrical power from the mains or battery into high-voltage electrical impulses. According to government legislation , the impulses can carry a maximum 9900 volts. Although it is not lethal, this voltage will temporarily incapacitate an intruder. If interrupted or tampered with, it will sound an alarm.
What Can An Electric Fence Do To Increase Your Security?
An electric fence offers three security benefits.
First, the fence and warning signs serve as psychological barriers. A property well secured is less likely to be broken into by intruders, and can result in injury or worse.
The fence also acts as a physical barrier. Although a prowler might be able to bypass the fence, it can slow down their progress.
A good electric fence can be linked to an alarm system that will alert you and your security firm of any crime. This system detects and warns of an imminent breach. For example, if someone tries to cut or shorten the fence.
3 Mistakes to Avoid When Installing an Electric Fence
Three mistakes to avoid when installing an electric fencing
Wires too tight It may seem obvious that electric fence wires must be very tight. To give your fence an elastic effect, you need to allow for a little bit of flexibility. The wires can break in harsh weather conditions or come into contact with other objects.
Use different metals Electrolysis can occur when different metals combine and carry current. This causes corrosion, which makes the electric fence weaker and more susceptible to damage.
Inadequate Earthing Please follow these guidelines for earthing an electric fence. Galvanized ground rods of high quality are recommended to make sure you have a complete circuit to the energizer. A weak shock can result from poor grounding.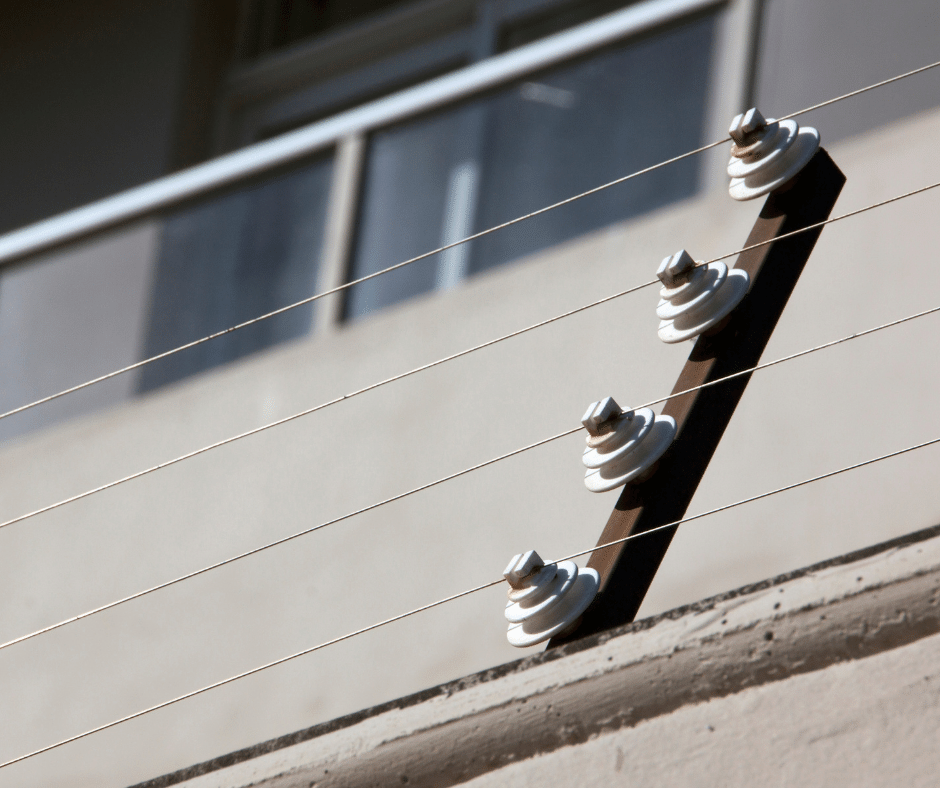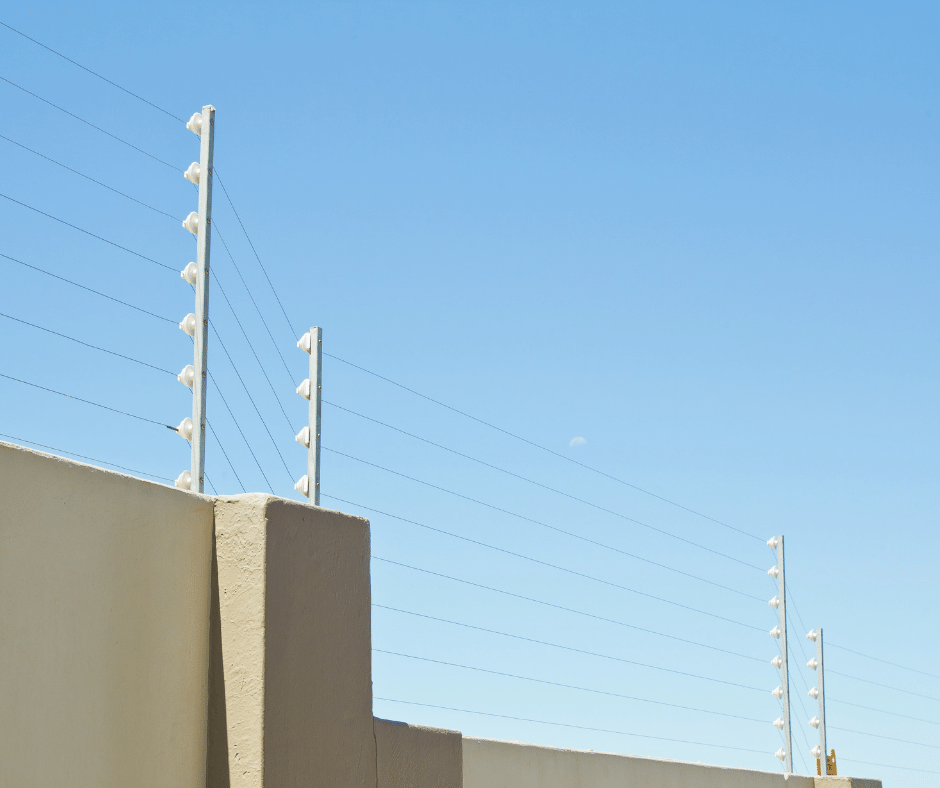 HOW TO PLAN AND INSTALL A ELECTRIC FENCE
Many South African home and business owners have made electric fences a necessity. People need as many layers of protection as possible to safeguard their assets and loved ones as crime is increasing.
It's not difficult to install an electric fence. Even if your skills aren't the best, it doesn't hurt to learn how it works, especially if it's something you feel you can do. Let's look at the process from planning to completion.
Check your property
Do your research before you purchase an electric fence. Check with your local municipality to find out if electric fencing is allowed on your property. This will provide all the information that you need about your utility lines and, so that you can avoid having your electric fence run along these lines.
After you have determined the location of the electric fence, it is time to plan the placement. You should avoid hills and densely wooded areas.
Take measurements around the fence to determine the amount of wire you will need. After that, you can proceed to purchase your materials.
Grounding rods must be placed within 3-10 feet of each other. You will also need connectors or insulators to complete an electric fence. Make sure you do the calculations according to your planning.
Connect Your Fence Control
To ensure that your fence controller works properly, protect the electrical connections from moisture. Use only insulated cable designed for electric fencing. Other electrical wiring can be damaged by low voltages and cause malfunctions.
To prevent electrical shock from occurring, a fence controller needs to be grounded. Three grounding rods made of copper or galvanized steel are recommended to ground the fence controller.
Each rod should measure approximately 1.8m in length and be installed within 6 meters from the fence controller. The rods should be 6 feet deep, and 3 meters apart. A ground rod clamp is used to attach ground wire to ground rods once they are installed. Connect the ground wire with your fence controller.
Use the Fence Posts
The spacing between fence posts is usually 6 to 22 metres. The spacing of fence posts will depend on the terrain. A hilly area or one with curves would need additional fence posts in smaller increments.
Once you have determined where your posts should be rooted you can start the installation process. You will need to dig several holes depending on what type of posts you are using. To properly root fence posts like T-posts made of metal, you can drive them directly into the ground. You can attach any insulation you need to the posts.
Run The Wires
This step might be different for you than others depending on how many wires you have running along your fence. However, it is important to always connect the charger's wire to the start of the wire.
Next, run your wires through each of the insulators. To ensure that your wires are strong, use wire clamps, connectors and splices. After all fencing has been installed, connect the wires to your charger.
Time to test
To ensure it is working properly, power up the fence and test it. If your fence has multiple wire strands, you can use a voltage tester to check the different areas and each individual wire.
You should make sure your fence is not getting enough power. Also, make sure that your fence is properly secured within the insulators.
Commercial Electrical Projects Require a High Level of Expertise
Why do you need an electrician for home security installation?
What is a Security System?
There are many uses for home security systems. Most home security systems consist of windows and locks. However, there are complex tech-integrated systems which can help in identifying unwanted intruders. Home security systems can now be facilitated by the use of CCTV and sensor lights.
Do-it-yourself security installation is not recommended
Security systems are based on precision and accuracy principles. You will lose all your efforts to catch the intruder if you miss an essential. Both alarm systems and CCTV cameras must cover all major areas of the house. To work effectively, door and window sensors must be placed in a well-placed manner. Because a camera that is not properly placed can cause security breaches, a professional electrician will be able to do this.
Self-installation is possible if you only have one spot that needs monitoring. If you have multiple cameras and sensors, professional installation is required to ensure that everything works together.
Get in touch with Electrogem electricians below.
BENEFITS FROM ELECTRONIC SECURITIES SYSTEMS FOR BUSINESSES
Closed-circuit television systems (also known as CCTV) are not just for homeowners. These smart investments help greatly in getting clarity about workplace incidents, thefts, and other issues.
As their purpose is in the home and the community, professional installed and compliant security system offer a variety of benefits.
What is it?
Protect assets and valuables through a 24/7 operation with visible crime deterrent.

Your business will be a difficult target for criminals.

Insurance – not only can you lower your premiums but also cameras provide undisputed proof to support any claim that you might make in the future.

You can have peace of mind even outside of normal business hours.
Let's take a look at some workplace problems that CCTV can fix:
Trouble-making customers and 'he-said she-said' scenarios.

Unsupported blame games in which an accident is attributed to someone else.

Stock disappearance and unwitnessed theft

Conflict between staff.
With CCTV systems, you can now verify any alleged behavior or incidents and uncover the truth behind it.
WHY TRUST A COMMERCIAL EECTRICIAN TO INSTALL OUR SECURITY PROGRAMS?
Some jobs can be left to professionals in certain cases. One of those jobs is installing electronic security systems. Why? It all comes down to the size, scope, and complexity of the systems.
It would be a mistake to make in wiring or installation, and then have your highly-tech security system fail to work properly or not at all.
Hiring an commercial electrician for this job will ensure that it goes smoothly with little downtime (if any).
If you are not a licensed electrician, DIY wiring can be dangerous.
You can be assured that even the most complicated business electrical security systems will always be finished to high standards.
Security cameras
Although installing indoor cameras is simple, some just need to be placed on a bookcase. outdoor cameras can be more difficult. Sometimes, the best place to install a camera is not the best. Professional installers can run wiring and drill holes to ensure maximum performance from your cameras.
If your devices need to run power cables or work with electrical circuits, you might want an installer. Consider hiring professionals if you are installing a wired security camera or wiring up multiple cameras.
The bottom line
Although electrical service providers can be expensive, they are generally reliable and satisfying as long as the company you choose is reputable. Click here to contact our team for the best installation and the lowest prices on the market. Quick electrical repairs, guaranteed results, and no hidden fees! What more do you need? Click here and an electrical specialist will be with you in no time.