Innovative electrical installations for your business or home
Innovative electrical installations for your business or home
Electrogem Electrical Services focuses on how to create a safe and sound electric installation for your home or business. The installation will be safe and efficient thanks to our master electricians.
It is not an easy task to design an electrical installation. Before the installation can be completed, there are many things to consider, especially in terms of safety. This article will give you some insight into the various types of electrician design requirements.
How to improve your electrical work flow
It should not surprise that electrical design has a lot to improve upon. It is the job of an electrician to balance customer expectations and budget.
It can seem like there are more things that could go wrong during the creation, testing, installation, and maintenance of electrical systems. Even the most experienced professionals can find it difficult to balance the needs of many parties.
Your electrical design should not be left to chance. These five tips will help you improve the efficiency of your next project.
1. Identify customer requirements
Although it may seem obvious, an electrical designer is responsible for serving the customer. The customer is almost always right. Your job is to meet their needs and convert business, functional, financial, and other requirements into an electrical system that works.
Neglecting to meet customer needs can be detrimental to your working relationship and even physically hazardous to everyone in the building. Operators will often find a way around a system that does not meet their needs. User error, whether they implement a non-standard way of operating, integrate outside components or use it incorrectly, can lead to system damage or worse.
Get to know your customers right away. You can be a first line defense against human error by tailoring functionality to customers and customizing systems to fit the environment in which the system is used.
2. First create specifications and then design them.
Electrical design follows a fairly standard progression. Electrical design teams are often unable to define specifications, either because of time and budget constraints or bad habits. This means that they create and design specifications simultaneously.
Instead of using specifications to guide design, teams in electrical engineering should instead create them. It doesn't matter if you manually input data or use a managed content provider that updates data automatically, models should reflect the actual working environment. This allows for a better understanding of the work environment and eliminates inefficiencies and human errors that can be associated with ad-hoc designs.
This procedural improvement is very useful and can be used to improve the installation phase. These specifications can be modified for installation purposes as you pass off the design. This allows you to convert complex designs into practical, trade-specific instructions for installation. It helps improve efficiency and accuracy in component installation.
3. Revert to the first principles
You will have to design an electrical system change at some point. You may have been tempted to take shortcuts in order to save time, money, and your workload. This means that many designers will modify the part they are requesting rather than reevaluating the whole system.
Although you may believe in the "rules of thumb", we can assure that it is more trouble than it is worth.
These cuts can have a negative impact on system functionality. A single change can cause a chain reaction that causes damage to the entire electrical system and creates a hazardous working environment.
Always go back to the basics when you are asked to make changes to infrastructure. To ensure that any changes are beneficial to your customers' electrical needs, it is worth looking at the entire electrical system.
4. 3D design and construction
The catch-22 in electrical design is that designs need to be clear enough to help customers understand them, while being detailed enough to assist with installation. It is difficult to find the right balance between practical and approachable, informative yet understandable. However, it is possible with 3D design technology.
3D design has many advantages:
Collaboration:3D Models visualize systems as they will be built. Electrical schematics are easy to understand for all parties because there are no complicated or abstract blueprints. Designers can discuss electrical systems in 3D with customers without needing to explain technical details. This facilitates a dialogue with customers and simplifies the discussion about electrical access and functionality.

Transparency – 3D models provide complete transparency for customers. You get what you see, so there won't be any surprises that could cause installation to stop. Full transparency is essential for everyone involved in the project, whether it's with HVAC, plumbing or other stakeholders. It helps to reduce the chance of any change orders and ensures that everyone is on the same page.

Design that is fail-safe: Involving more people during the design process helps to prevent errors from being made by designers. ProDesign 3D, for example, allows electrical engineers to use
5. Before installing, identify inconsistencies in design
This all boils down to the fact that design can and should be used as diagnostic tools. It is much easier to correct a mistake in 3D models than to try to design in the field. After implementing the above procedural improvements, design can be a collaborative process. Once you have started democratizing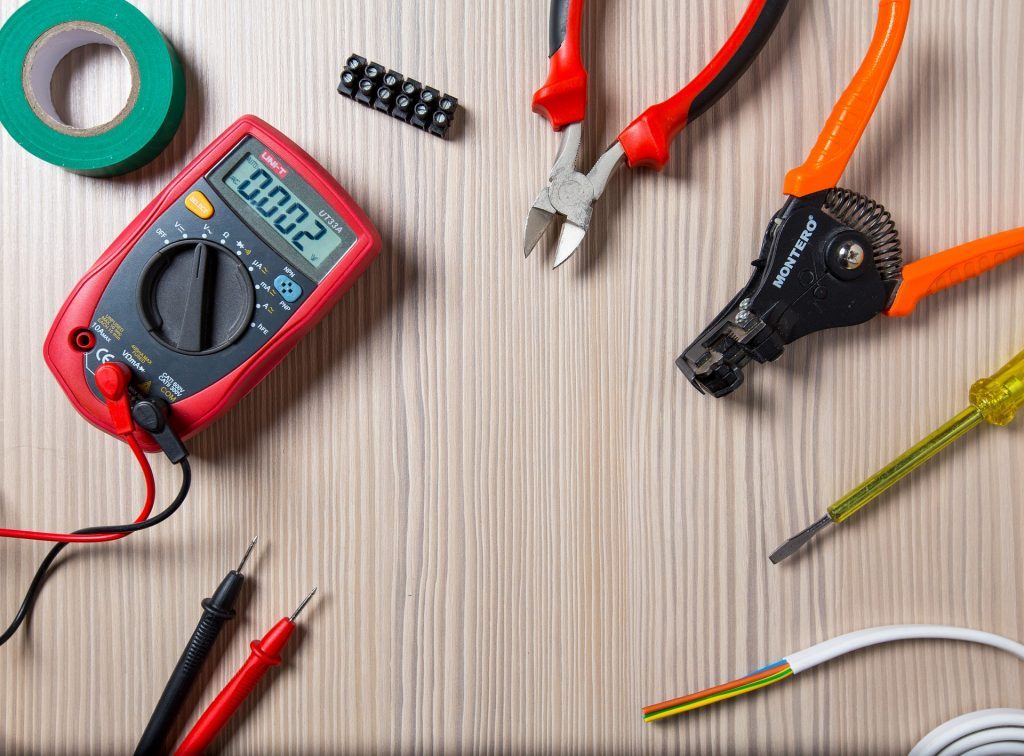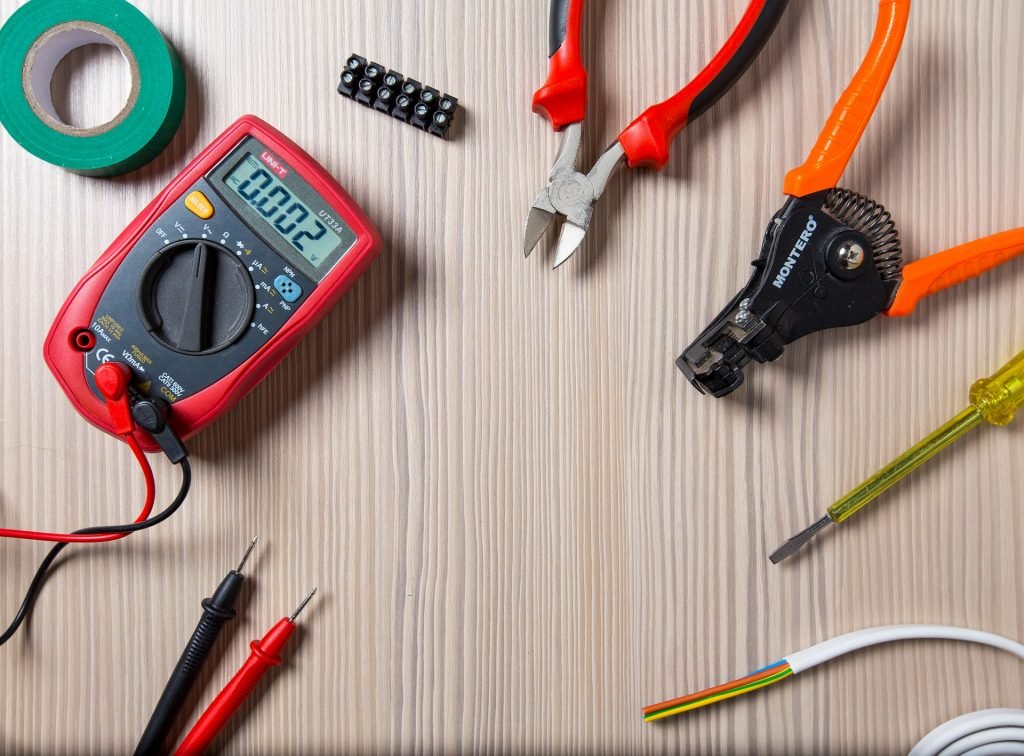 Guide to Electrical Installations & Fault Finding
There are many types of installations that can be classified as electrical installations.
This section will cover the various types of electrical installations that are used in Cape Town. We will also talk about how they work and why they are so popular in modern homes and businesses.
To avoid any fines or even death at your business, it is crucial that you only hire certified electricians.
Common Types of Electrical Installations
The installation of electrical systems in homes or commercial buildings is the responsibility of electricians. This includes wiring, lighting, switches, outlets, and other electrical fixtures. These systems are installed by electrician who will also perform tasks such as measuring voltage and amperage or estimating future consumption. They can also test circuits for safety hazards or problems with power quality.
The main responsibility of an electrician is to ensure that electrical installations are safe and conforms with regulations.
Commercial Electrical Projects Require a High Level of Expertise
What are the Benefits of Electrical Installation and Maintenance?
Everybody wants safety. Are you one of them? It is important to take care of your electrical installations as a homeowner. Safety is assured by electrical maintenance.
Home electrical installations require many accessories and electrical items that can be connected to the power supply. An electrician is the only person who can perform electrical installations. It is easy to find a reliable and experienced electrician.
What are some of the benefits of electrical maintenance?
Safety is one of the greatest and most important benefits of electrical maintenance. It will make sure you are safe if you hire an electrician. It is not a good idea to live in an electrically unmaintained home.
Humidity and moisture can cause electrical wires to be more susceptible to damage. You can avoid the danger of shock by following a routine.
It is safe for expensive electrical appliances. It also ensures that all appliances have regular electricity. It also improves the performance, quality, and lifespan of your appliances.
It can also reduce energy costs. Your electrical devices will use less energy if they are all working well.
It is important to keep your electrical system up-to-date and maintained.
It keeps your data safe
To ensure safety, it is important to make sure your electrical system is up-to-date. It is dangerous to leave problems unattended and could cause more damage to the electrical system. It's best to call an electrician immediately if you notice a problem, or if it recurs. It will prevent further damage from occurring by calling an electrician.
It ensures that the electrical system is reliable
Maintaining your electrical system will increase the life expectancy of various appliances and systems. Regular maintenance will ensure that appliances are productive and comfortable for you and your family. An electrician will inspect your appliance to identify potential problems and maintain its functionality for many years.
This will help you save money on your electric bill
Your electric bill could be rising if your electrical system doesn't work properly. Some appliances might be using more electricity than necessary to repair the damaged parts. It is expensive to upgrade appliances that use too much electricity, but it will help you save money over the long-term.
Good electrical installation is essential
Electrical Installations combine equipment and materials to make it possible to transmit and conduct electricity from the supply company's connection areas to the receiving machinery and equipment safely and efficiently.
Electrocution is a danger for people. Therefore, the supply of electricity must be compliant with safety standards in order to protect the lives and safety of the users and their materials. Each component of electrical equipment must therefore be placed in a safe and strategic location. Also, the electrical installation services must work efficiently.
High quality materials for electrical installations
It is common for furniture to be used in electrical installations to include transformers, cables, connecting devices, bulbs, and switches.
An electrical system must be installed with wisdom. This will ensure that it works properly and does not pose a threat to the health of the person installing it. It is important to seek the guidance of an electrician.
A house with a good electrical system will result in greater home integrity and savings. It will not only result in a reduction in costs for the users but also make it easier to admit that they have spent less on light.
Maintenance of electrical systems
It is important to perform preventive maintenance to ensure that electrical installations remain in top condition so that ice cream can last its useful life.
It is also necessary to manage the electric contract, as this form can be used to search for the details of the service's operation in the house. You should also consider that the agreement on the way the invoicing for the service of light increases or decreases can be used to determine if there are any disadvantages in the electrical circulation in the house.
This is why electrical installations that perform in the best way can help preserve the home, save energy, avoid unwelcome accidents and extend the activity and productivity of the property.