How Important is Electrical Maintenance For Your Home?
Electrical maintenance, in layman's language, is the upkeep and preservation for any system that supplies electricity to any residential, commercial or industrial building. It is important to conduct regular inspections of electrical systems in your home and make repairs when necessary. This will help protect your family from potential electrical hazards. These hazards can cause costly repairs or even death if they are not addressed promptly.
What's included in electrical maintenance?
Electrical maintenance usually includes checking generators and surge protectors, power outlets as well as HVAC systems, indoor and outdoor lighting systems, as well as checking for power outages. While some aspects of electrical maintenance can be done by homeowners, most electrical repairs should be left to professionals.
What's preventative maintenance?
As part of a building's maintenance plan, preventive maintenance is generally also practiced. These activities are performed by electrician. They include scheduled inspections and maintenance on large electrical systems and equipment.
Preventive maintenance is designed to identify and resolve minor problems before they become serious. This is particularly important for buildings that rely heavily on electricity for their day to day operations, such hospitals, manufacturing plants, factories and factories.
Preventive maintenance involves having electricians inspect circuit breakers, generators, switches, and other electrical equipment to ensure that there are no wiring problems and all connections are sound.
Minor repairs can be made to wires if there is any wear. To prevent wear and tear, most wires are enclosed in conduits in industrial buildings.
It is vital to keep wires in good condition so that heating, ventilation, or air conditioning systems can have uninterrupted power.
Commercial electrical maintenance should only be done by licensed electricians. Because they are familiar with all aspects of building blueprints, wiring diagrams and equipment specifications, they can inspect every area of the building.
As part of their job, electricians use a variety of tools, including voltage meters and amp meters, wire cutters, ohmmeters and conduit benders. They also use hand drills, pliers and knives.
Essential home electrical safety checklist
Electricity is so integral to our daily lives, that many people take it as a given. It would be foolish to forget that electricity can also be fatal. Every homeowner is responsible for checking the electrical system of their home periodically to avoid serious hazards like short circuits or electric fires.
This is our selection for the best home electric safety checklist.
It is a sign that your electrical system needs to be inspected by a professional electrician.

You must ensure that all circuits in your house are properly grounded.

It is never a good idea to mix electricity and water.

 

It is important not to get water on any appliances in the kitchen or bathroom that are plugged in.

 

You will need to plug them out of their sockets before cleaning them.

Change all electrical outlets that are child-proofed and tamper-resistant if you have grandchildren or children who live near you.

 

These outlets must be installed in new homes according to codes.

Replace frayed wires immediately if you find them in your home.

 

They can cause shocks or fires.

It is necessary to replace all wobbly plugs which do not fit into sockets.

All cords and plugs should be kept away from heat sources like radiators and fire.

Avoid putting furniture on cords.

 

Avoid hiding cords underneath carpets and rugs.

You should immediately contact a professional if your lights make a buzzing noise or flickering or dimming.

If you smell a burning sensation, do the same.

Avoid using extension cords to run high-voltage appliances like refrigerators and air conditioners.

 

They are not designed for heavy-duty use.

Extension cords left plugged in while not being used increase the chance of an electrical fire.

To ensure your appliances are safe from unwarranted surges, invest in a surge protector.

Only use the recommended wattage bulbs for lighting fixtures in your home.

Reset your home's GFCI, Ground Fault Circuit Interrupters, at least twice a calendar year.

No matter if you notice signs of wear and tear, it is important to have an electrician inspect your home at least every three to five year.

 

At least one annual inspection of electrical equipment, such as HVAC, should be done.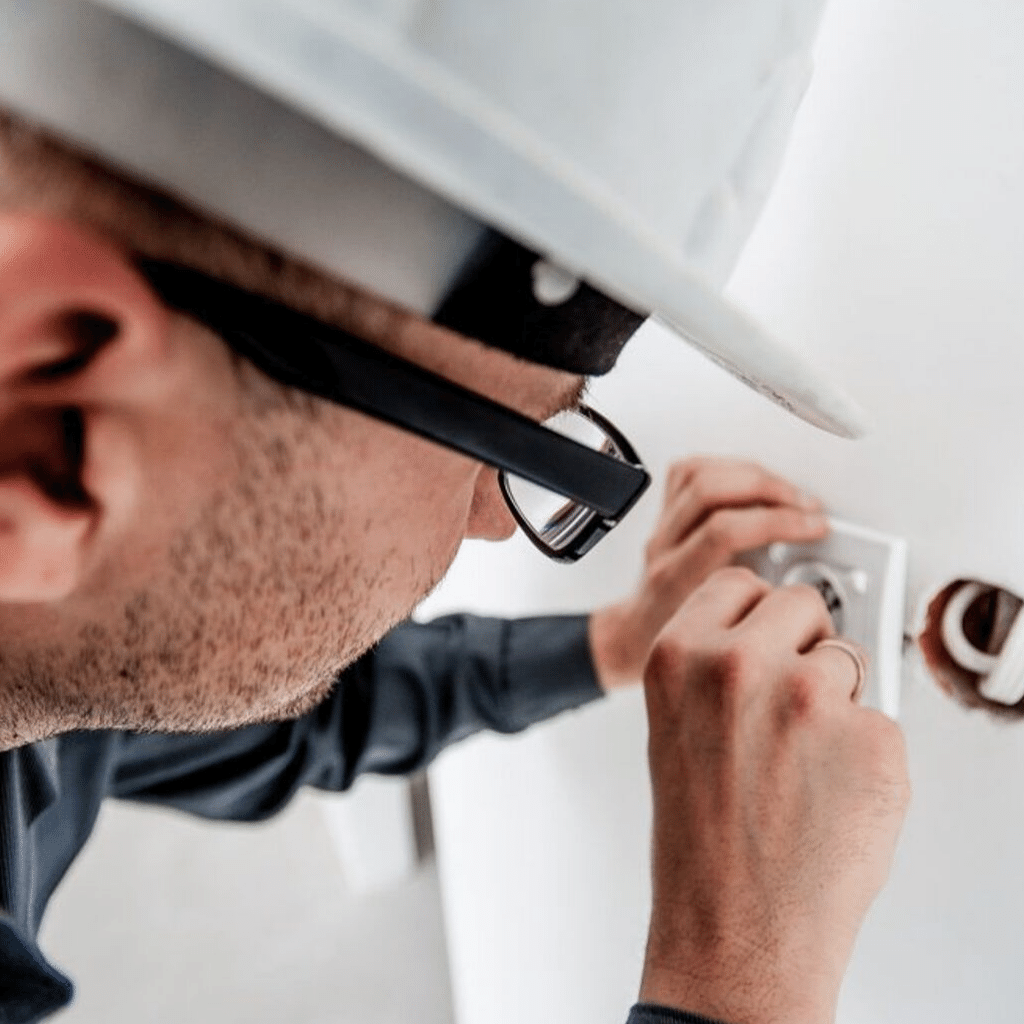 Commercial Electrical Projects Require a High Level of Expertise
Equipment Protection
Regular inspections of your electrical system will ensure its longevity. Modern technology is an integral part of modern businesses. Therefore, it must be protected against electrical damage. A bad socket or circuit can easily cause damage to expensive technology, leading to a significant replacement cost. It is possible to lose work time while the replacement is being done.
Maintenance allows you to quickly resolve any issues so your system doesn't have to undergo extensive refurbishment.
Equipment that could be affected by electrical issues
Servers, computers, and data switches

Ceiling lighting and decorative lighting

Office equipment, such as photocopiers and printers

Audio Visual equipment

Kitchen equipment such as fridges, ovens, hot taps etc
Here are five reasons to conduct periodic electrical maintenance:
Check the reliability and correct operation of electrical equipment.

Safety precautions

Take care of any defects that could be dangerous.

Protect your property from fire damage

This may be required to receive compensation from an insurance company for property damage caused by fire.
Maintaining your home or office with proper care is not an easy task. It requires planning, professional skills and reporting. It is important to schedule regular electrical maintenance for your office or home. This should be a regular part of your property maintenance routine and shouldn't be overlooked.
What benefits can businesses get from regular scheduled electrical maintenance?
While electrical maintenance is essential for maintaining safety at work, it can also provide benefits such as energy efficiency and lower power costs. Let's look at some of the benefits businesses could get from regular electrical maintenance.
1) Minimizes Downtime
Scheduled maintenance can reduce downtime. If left untreated, a small problem can quickly escalate into a larger problem that can lead to serious consequences. Scheduled electrical maintenance is essential for businesses that are successful. It can prevent problems with your electricity-powered equipment and electrical systems. Everything you use electricity for, from your security cameras and alarm systems to your smart lighting system and computer servers, is dependent on it. A licensed electrician can help prevent downtime, data loss, or lost revenue by maintaining your electrical infrastructure.
2) Avoids Expensive Repairs
Regular maintenance increases the probability of detecting any potential electrical problems before they cause serious damage to equipment or other equipment. This will allow you to avoid power outages after work hours, which can lead to higher repair costs.
3) Save Time and Money
Properly scheduling commercial electrical maintenance can save you time and money over the long-term. You can reduce interruptions and even eliminate energy waste by having a licensed electrician execute your plans.
4) Optimizes the Lifecycle of Your Equipment
A well-maintained electrical system, powered by an intelligently designed electric system, can extend the life expectancy of equipment. This allows you to save on both repair and component costs.
5) Better Productivity
Optimized equipment and machinery can help increase productivity, as well as improved efficiency within your teams. Employees can feel miserable when they are down. It can also negatively impact their productivity and mood. You can increase productivity and morale by eliminating downtime.
6) Improved Energy Efficiency
Basic electrical maintenance can be used to eliminate energy losses caused by faulty or outdated equipment. You can make your business more efficient and reduce costs by replacing old components and tuning equipment.