Revolutionize Your Home with these Must-Have Smart Home Gadgets: The Top 10 Powerhouse Devices for a Smart Home
Smart Home Gadgets
Smart home gadgets have transformed the way we interact with our living spaces, offering convenience, energy efficiency, and enhanced security. With so many smart gadgets available on the market, it can be overwhelming to know which ones are the best for your home. In this article, we will introduce you to the top 10 must-have smart home gadgets that can revolutionize your home and make daily tasks more efficient and enjoyable.
As technology continues to advance, more and more people are embracing smart home devices to enhance their lifestyle. Smart home gadgets can help automate daily tasks and provide convenience, comfort, and security. In this article, we will discuss the top 10 gadgets for a smart home.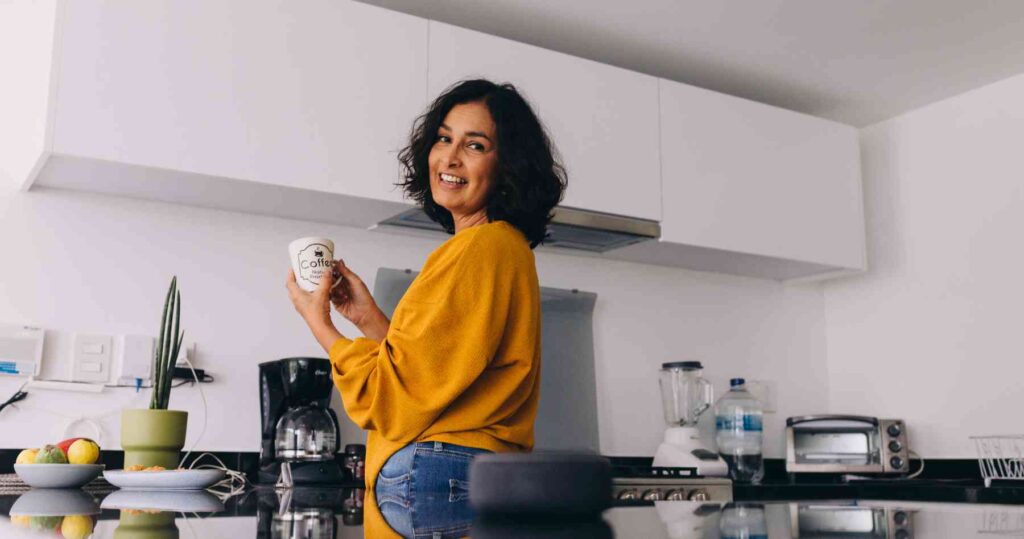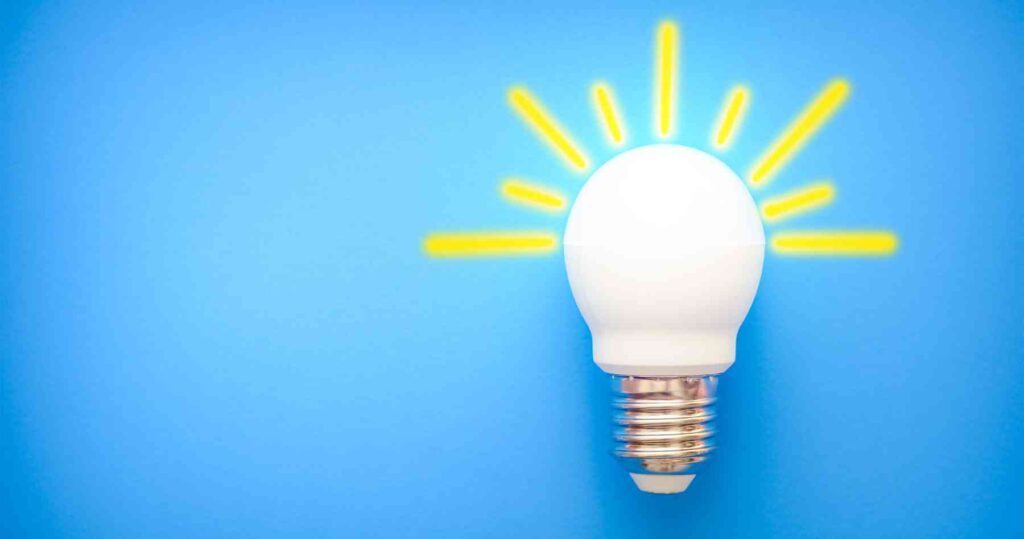 Best Smart Home Gadgets: 
Smart Thermostat
A smart thermostat is a device that allows you to control your home's heating and cooling remotely. With a smart thermostat, you can adjust the temperature of your home from anywhere using your smartphone. It can also learn your schedule and preferences to automatically adjust the temperature to your liking.
Smart Lighting
Smart lighting allows you to control your home's lighting using your smartphone or voice commands. You can turn on or off lights, dim them, or change the color depending on your mood or the time of day. Smart lighting can also be programmed to turn on and off at specific times, enhancing home security.
Smart Locks
Smart locks provide added security by allowing you to lock and unlock your home's doors remotely. You can also create temporary codes for guests, contractors, or deliveries, and receive notifications when someone enters or exits your home.
Smart Security Cameras
Smart security cameras provide live video footage of your home that can be accessed remotely through your smartphone. Some cameras also have motion detection and facial recognition features that can send alerts to your phone when someone enters your property.
Smart Smoke and Carbon Monoxide Detectors
Smart smoke and carbon monoxide detectors are designed to provide early warning of potential fire or gas hazards. They can send alerts to your smartphone, and some models can even automatically call emergency services if necessary.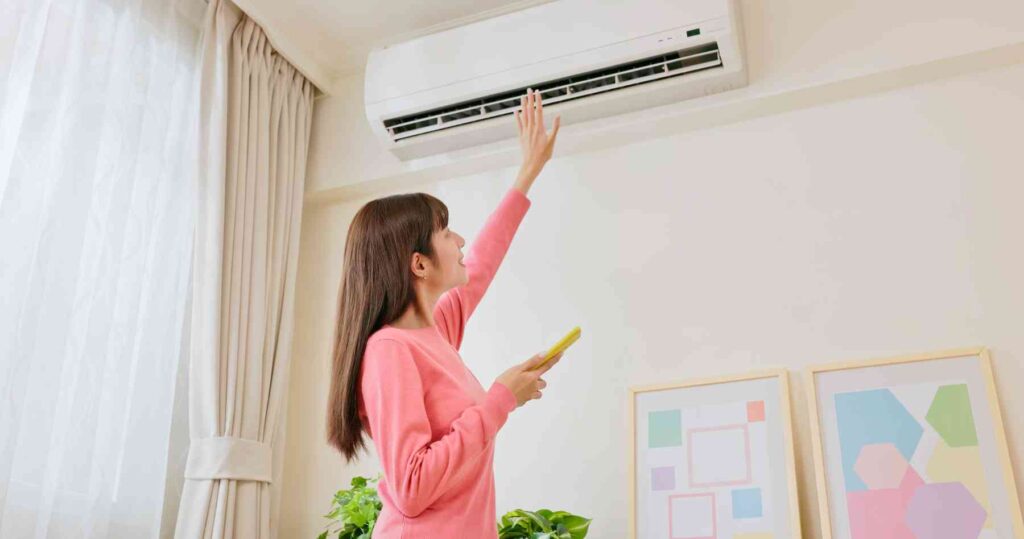 Enjoy The Peace Of Mind And Safety Of A MASTER Electrician...
Smart Water Leak Detector
A smart water leak detector can detect leaks in your home and send alerts to your phone, preventing potential water damage. Some models can even automatically shut off the water supply to prevent further damage.
Smart Plugs
Smart plugs allow you to control your home's electrical devices remotely and schedule them to turn on and off automatically. With options like energy monitoring and voice control, these plugs provide an easy and convenient way to automate your home's electrical devices.
Smart Smoke Detectors
Smart smoke detectors provide an added layer of safety to your home by alerting you to potential fire hazards and sending alerts to your phone. With features like carbon monoxide detection and self-testing, these detectors provide peace of mind and increased safety.
Smart Blinds
Smart blinds allow you to control the amount of natural light that enters your home remotely and create custom schedules for different times of day. With options like voice control and automatic adjustments based on weather and time of day, these blinds provide a comfortable and energy-efficient environment.
Smart Irrigation Systems
Smart irrigation systems allow you to control your home's watering schedule remotely and adjust it based on weather conditions and soil moisture levels. With options like weather monitoring and automatic adjustments, these systems provide an easy and efficient way to maintain your home's landscaping.
Hear from our customers...
Vanessa Johnson
2021-05-27
Great guys, always helpful and friendly. Have used their services for many years, always been satisfied with their service and pricing. Highly recommended!
I'm really glad to have found Electrogem. Garth and Devin were professional, good-humoured, and worked neatly and hard - not even breaking for lunch. I really appreciated the jargon-free explanations of what was needed, and the great suggestions that I wouldn't have thought of (like replacing the old fluorescents in our stair lights with LEDs). They covered a large amount of work in a few hours and I found their pricing reasonable for the value.
Reggie Pfeiffer
2020-07-20
Great friendly professional service. Layne and Garth didn't think twice about going the extra mile and making sure my problems were attended to.
I recently needed an Electrical Compliance Certificate for my property. A "highly recommended" company did an inspection and politely presented me with a "highly inflated" quote for remediation work. I was then referred to Electrogem. Layne Manly from Electrogem responded to my plea for help. Within a few days; Layne and his crew undertook a new inspection, completed the necessary remediation work and issued the necessary compliance certificate. The bill (including the new inspection fee) from Electrogem was substantially lower than the original quote. They are extremely professional, highly responsive and incredibly reliable. You will never go wrong by calling on Electrogem.
Electrogem have just installed a full solar PV system (panels, inverter, batteries) at my home. I found them to be very professional and the workmanship to be of the highest standard. Layne Manley is knowledgeable and approachable, and his staff (Garth and Michael) were meticulous in performing the installation. I can unreservedly recommend Electrogem .
When you have an electrical emergency it is great to know an electrician like Layne, as an estate agent it's important that we have a reliable support team, tx guys
Thank you Layne and team, great job, fast, clean and efficient. Highly recommended
Advantages of a Smart Home
Having a smart home provides numerous advantages, including increased convenience, comfort, energy efficiency and security. By automating daily tasks like temperature control, lighting and security, you can save time and energy and create a more comfortable and convenient living environment. Additionally, by monitoring and controlling your home's energy usage, you can save money on your energy bills and reduce your carbon footprint. Finally, by adding smart security devices like locks, cameras and smoke detectors, you can increase the safety and security of your home and family.
Why Having a Professional Electrician for Smart Home Projects
While the advantages of a smart home are clear, it's important to note that installing and integrating these gadgets can be a complex and technical process. This is where a professional electrician comes in. A licensed and experienced electrician can help you to design and install a customized smart home system that meets your specific needs and preferences. They can also ensure that all wiring and installations are up to code and performed safely and efficiently.
In addition, a professional electrician can provide ongoing maintenance and support for your smart home system, ensuring that it remains functional and up to date. This can include things like software updates, troubleshooting and repairs.
In conclusion, a smart home can provide numerous advantages in terms of convenience, comfort, energy efficiency and security. By incorporating gadgets like smart thermostats, lighting, locks, security cameras, speakers, TVs, plugs, smoke detectors, blinds and irrigation systems, you can create a customized and efficient living environment. However, it's important to work with a professional electrician to ensure that your smart home system is installed safely, efficiently and meets your specific needs.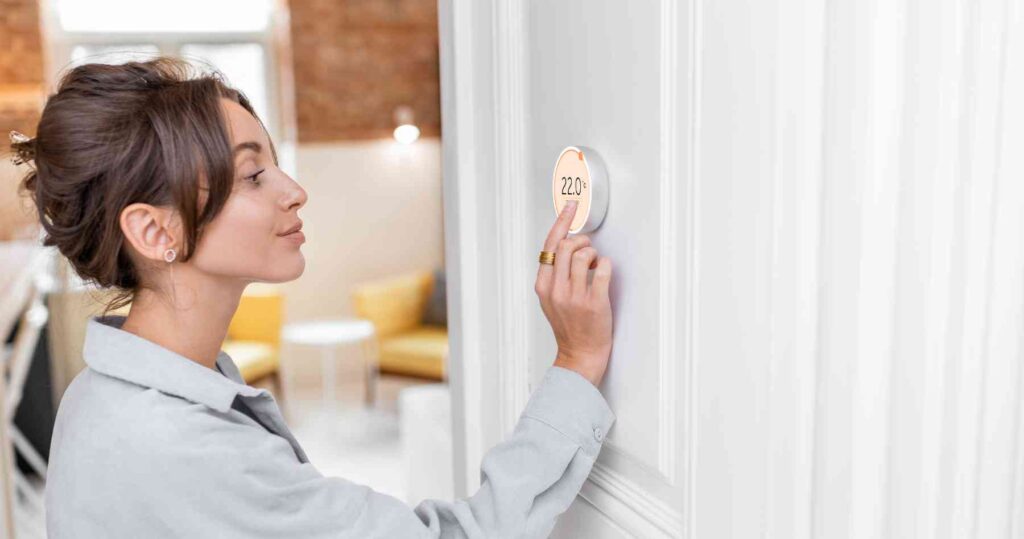 Smart Home Gadgets for Kitchen
The kitchen is often considered the heart of the home, and with the right smart gadgets, it can become even more efficient and enjoyable. Here are three must-have smart home gadgets for the kitchen:
Smart Coffee Maker: With a smart coffee maker, you can wake up to freshly brewed coffee each morning without lifting a finger. You can program your coffee maker from your smartphone or smart speaker, and some models even allow you to customize your coffee strength and flavor.

Smart Refrigerator: A smart refrigerator can do much more than keep your food fresh. Some models come equipped with touch screens that can display recipes, grocery lists, and family calendars. You can even control the temperature and humidity levels remotely from your smartphone.

Smart Sous Vide: If you're a foodie or love to cook, a smart sous vide is a must-have gadget for your kitchen. This device allows you to cook food to a precise temperature by using a water bath and vacuum-sealed bags. You can control the temperature and cooking time from your smartphone, ensuring perfectly cooked meals every time.
Incorporating these smart gadgets into your kitchen can make meal preparation and cooking a breeze, giving you more time to enjoy your delicious creations.